Back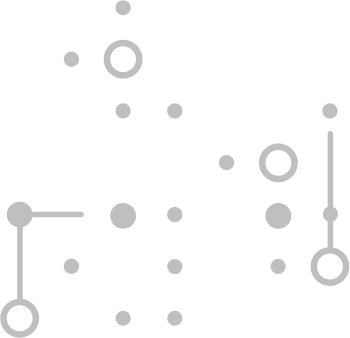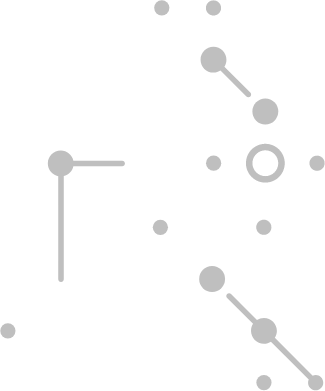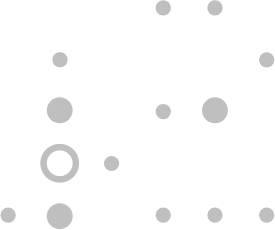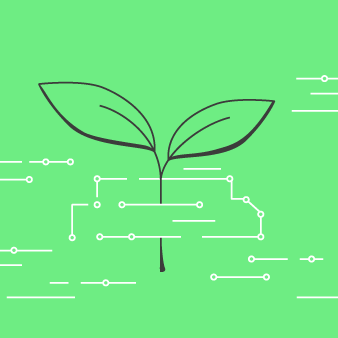 2022-12-15 13:12:08
Cloud Sustainability: How Can Cloud Computing Help Build a Greener IT Landscape?
2022-12-15 13:12:08
With a compound annual growth rate of 17.9%, the cloud computing platform market is expected to reach $1240.9 billion by 2027. 
The cloud has unquestionably become the go-to solution for businesses looking to cut costs while enhancing the scalability, flexibility, and security of their operations. 
Apart from these benefits, cloud computing can also help make companies greener, reduce the overall amount of energy needed for data storage, and cut their carbon footprint. This feature of the cloud aligns with an increasingly common requirement of corporate responsibility. 
But while your business may choose to migrate to support your sustainability efforts, it's also important to keep in mind that cloud technology isn't inherently as green as one may think
That's why today I'd like to discuss different aspects of cloud sustainability and how your business can adopt these practices to contribute to a better IT landscape.
Defining cloud sustainability
The concept of cloud sustainability refers to the long-term impact your business activities have on the environment, society, and economy. 
The UN World Commission defined sustainable development as "meeting the needs of the present without compromising the ability of future generations to meet their own needs".
When designing business operations, it's essential to reduce any potential negative environmental impact, like carbon emissions, non-recyclable waste, or damage to shared resources. 
In the context of cloud computing, sustainability refers to the impact of the services your business uses. This involves measuring it through the workload lifecycle and applying best practices to reduce it. 
How can the cloud drive sustainability?
For years, cloud computing has been touted as far more ecologically efficient than on-premise storage. This is very often true, as private data centres typically have lower utilisation than their public cloud counterparts. 
By contrast, cloud data centres operate equipment at high-utilisation rates, reducing inefficiencies and boosting productivity. They can serve many more workloads per server disk and seek ways to reduce energy transmission losses. 
Studies have shown that AWS infrastructure is 3.6 times more energy-efficient than the median of U.S. enterprise data centres.
As the need for data storage is growing, so are the related energy costs. Migrating to the cloud can help your business become more energy-efficient and reduce your overall carbon footprint.
The three main cloud providers – Azure, GCP, and AWS – have been taking steps to make cloud storage more sustainable. They have been investing in decarbonizing their data centres by improving power usage efficiency, limiting emissions, and increasing the use of renewable energy sources. 
And some, like Google, already boast of hitting the 100% renewable energy procurement mark year-over-year.
Environmental benefits of cloud computing
So let's now think about how cloud computing can help your company become more sustainable. 
The idea of pay-per-use, i.e. consuming only what you need, is a common theme in building a sustainable future. This aspect is inherent in the design of cloud computing, as you can get resources on-demand, fast and with little waste.    
Maintaining your infrastructure in the public cloud helps you reduce the resources necessary to run an app. Your CSP's economy of scale can ensure intelligent load balancing across a smaller footprint of servers and introduce sustainable energy sources in a more financially viable way. 
As a result, your app can run using substantially less energy and generating fewer costs. According to AWS, an app in the cloud can reduce carbon emissions by 88% in comparison to on-prem setups. 
At the same time, Google claims that its data centres now deliver sevenfold more computing power with the same amount of energy than five years ago. So how is that possible?
How data centres work for cloud sustainability 
As cloud vendors are striving to improve their sustainability, their efforts mostly target the following areas:
#1: Energy management
One of the essential aspects of cloud sustainability is renewable energy to power its data centres. While most data centres get their primary electricity from the wider electric grids, an increasing number of centres use renewable sources like solar and wind.
#2: Cloud facility management
Adequate energy efficiency measures are also an important driver of cloud sustainability. The location and floor layout of data centres are crucial for saving resources which would otherwise need to be spent on excessive cooling of the servers. 
CSPs are also working on using the surplus heat generated within the centres, monitoring and optimising the overall energy consumption, and improving air circulation. For instance, Google uses AI to reduce its data centre cooling costs by 40%. 
#3: Smart infrastructure & workflow management
Many cloud providers are now working on deploying infrastructure that consumes less energy and reduces their carbon footprint. They are achieving this goal through hardware and software solutions. 
They also optimise workflows at different levels, from modifying applications and shifting workloads to optimising storage to further cut energy consumption.
The negative impact of cloud computing
As promising as it sounds, though, cloud computing itself can't be much greener than any other data centre technology.  
Although virtualisation and containers allow better utilisation of the cloud, they aren't a silver bullet. 
There's still the issue of heat generation by servers, storage, graphic components, and all other elements data centres need to operate a working cloud. 
Whether that heat and energy consumption stems from your own data centre or that of your cloud provider, they are still there. Data centres consume electricity and water and still leave a significant footprint. 
That's why tackling cloud waste becomes imperative – and that's where a solid cloud infrastructure design is a must. Many decisions made at the beginning of your cloud migration process can impact your future footprint, so don't leave it to chance. 
Conclusion
For IT and business leaders working to increase sustainability, migrating to the cloud is a step in the right direction. 
When considering migrating to the cloud, your company is making an active choice to reduce carbon emissions and sustain our environment. 
Cloud service providers are now pledging to reduce energy emissions and water consumption of their data centres, so make sure your final vendor choice accounts for these measures.  
Get in touch if you'd like to consult your choices with experts. As certified partners of the major cloud providers, we'll be happy to provide you with professional advice and support.
Sources:
Amazon – Sustainability in the Cloud
Google Cloud – Four consecutive years of 100% renewable energy – and what's next
AWS – Customer Carbon Footprint Tool
About the Author: 
Bartosz Pyrczak is the leader of the Business Development & Marketing team and has experience in this field for more than 8 years. He is an expert in the area of communications and marketing and is passionate about growth hacking. Bartosz is responsible for creating favourable perceptions around the Tenesys brand and executing strategies to ensure its success. During his free time, he enjoys biking, even in the cold winter months.