Back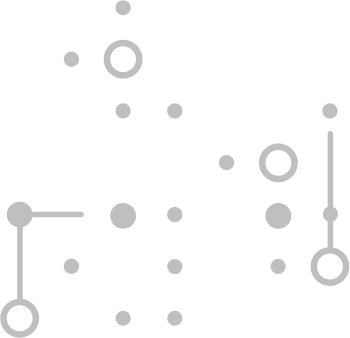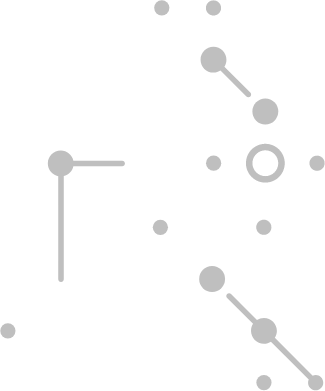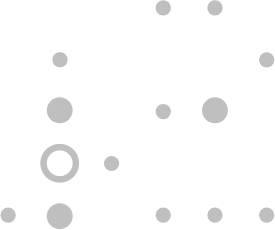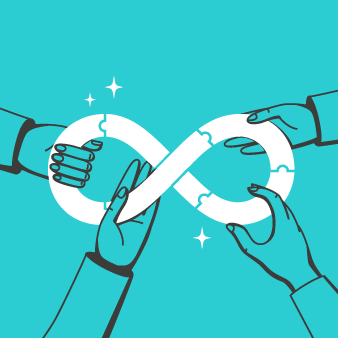 2023-03-23 12:46:42
Outsourcing DevOps services: Why Do It and What Can You Expect When Hiring an External DevOps Company?
2023-03-23 12:46:42
Tech giants like Amazon, Google, Meta and Microsoft are undergoing mass layoffs, but don't be misled. Job prospects for tech specialists are bright, as Gartner predicts a further increase in IT spending this year, and the talent gap is deepening. 
According to management consulting firm Korn Ferry, by 2030, there will be a global shortage of more than 85 million tech workers.
Companies struggle to recruit developers, which is often long, complex, and costly. In addition, acute shortages ramp up salary expectations, while the availability of different IT projects may make keeping the workforce loyal more challenging in the long term. 
The alternative to this is software development outsourcing. Growing talent shortages have already encouraged the IT industry to try flexible arrangements. As a result, outsourcing a range of IT services is becoming a new norm – and DevOps is no different. 
Why outsource DevOps?
There are many reasons why your business should use DevOps. 
In a nutshell, it accelerates and improves the quality of your product development cycle, saving you time and money and enhancing your infrastructure's efficiency and security. As a result, DevOps can unlock your success in creating apps for an ever-changing market.
As helpful as it sounds, finding and hiring experienced DevOps engineers fast is a tall order. The hiring process always takes time, so you could keep your IT projects on hold or benefit from DevOps-as-a-Service (DaaS). 
Companies are increasingly turning to this model to get professional guidance on building DevOps infrastructure from scratch, examining their current operations, and introducing necessary improvements. 
Outsourcing DevOps helps them meet the changing requirements of IT projects, especially in issues like cloud migration and optimisation, CI/CD setup, security reviews, and process automation. 
How does DevOps outsourcing work?
When looking to outsource DevOps functions, you have a couple of options to choose from. 
Hiring a freelance DevOps engineer
For small assignments, enlisting a freelance DevOps engineer can get the job done, especially if your budget is limited. However, freelancers often work on several projects at a time, so the quality and focus can sometimes leave something to be desired. 
This is also not an option if you have no DevOps environment in place yet. 
Outsourcing DevOps specialists
In this model, you get access to certified DevOps engineers with extensive experience. While billed on a T&M (time and materials) basis, this model of outsourcing can prove expensive and problematic in case of a project failure. 
Disruptive to your team dynamics, it may require additional investment in staff training and come with increased security risks. 
Outsourcing turnkey DevOps projects
In this model, you work with an entire team of experienced DevOps specialists within defined project requirements. The hired engineers work as one team, gathering and retaining knowledge necessary to solve your business challenge. 
You also get access to other skills that match your specific project needs, including software architects. In addition, the Service Delivery Manager coordinates specialists working for your company and acts as a point of contact for your team.   
More long-term than employee outsourcing, this service type helps to build trust and collaboration. Charged on a T&M basis, it allows you to maintain project flexibility while controlling costs, as you only pay for the effective working hours and can change their number as your needs shift. Long-term, this helps significantly reduce the operational and training expenses you'd have to cover when keeping an in-house DevOps team.
The benefits and pitfalls of outsourcing DevOps
Outsourcing DevOps delivers numerous benefits. 
First, it promises to provide the resources necessary to maintain software development in a challenging employment market. It does so by removing the usual geographic limitations and increasing your flexibility. For each project, you can hire different DevOps engineers with the most relevant skills and areas of expertise. 
For many companies, outsourcing also brings considerable cost savings. Whether due to lower wages of engineers in some regions or the expedited development providing business benefits faster, IT outsourcing often reduces your expenses.  
Working with an experienced DevOps company gives you access to talent that has been tried and tested on multiple fronts. Moreover, such engineers usually bring quality coding skills and a strong understanding of business and product development cycles.  
However, if you want to reap the potential DevOps outsourcing benefits, you must find a solid partner. The risk of poor quality and security issues is real when outsourcing these processes to external DevOps specialists. 
If you decide to offshore the DevOps function, you may need to deal with cultural differences and work across multiple time zones. 
Evaluating your potential DevOps partner's commitment to security practices and work standards is essential. This step requires a stable outsourcing environment based on code integrity, robust security, and timely delivery – and not all teams are ready for this immediately.  
What can you expect from a DevOps company?
When looking for a DevOps company, it's essential to check their track record of handling public and private clouds and implementing CI/CD pipelines. But there are many more criteria on which you should evaluate them – and these should be based on your specific business needs. 
When working with a professional DevOps company, in general, you can expect support in the following areas:
General DevOps consulting
Technical expertise is just one part of the equation. Enlisting a solid IT outsourcing partner brings you engineers with diverse skills, experience, and business acumen. They have participated in multiple projects, so they can use that knowledge to your advantage. 
Integration & development
CI/CD pipelines let businesses deploy code often and enable ongoing progress. The external DevOps team can assess your needs in that area and then plan, implement, and maintain your pipelines.
Deployment 
There are many ways in which DevOps help to ensure that this stage goes smoothly. From configuration management to containerisation, the right DevOps processes and tools like Chef, Ansible, or Docker can automate and speed up your deployment. 
Infrastructure management 
Managing your IT infrastructure requires much more than just installing and updating software: the larger the environment, the more of a challenge that can be. Introducing DevOps ensures maximum uptime and efficiency while reducing labour costs and security risks. 
Testing
Creating bug-free software is key to your success, but it requires much effort from QA teams. DevOps specialists often use automation to reduce the time and resources necessary to ensure that your application works impeccably. 
Monitoring 
Continuous monitoring allows you to spot all potential system glitches and have them repaired in time to guarantee your app works without interruptions. If the identified issue is substantial, the team reviews the entire DevOps cycle to find a solution and eliminate other related bugs. 
How to find the right DevOps company
Let's now consider the steps you should take when looking for a reliable DevOps outsourcing company.  
Figure out which business areas you want to improve with DevOps
Are you primarily concerned about your scalability and performance, cost of cloud operations, infrastructure monitoring, or migration to the cloud? Identifying your core business issues will help to structure the entire DevOps search and hiring process. 
Evaluate and know the risks 
Your company's legal and compliance requirements may restrict how external providers can access PII and other types of sensitive business data. That's why outsourcing partners may need to present specific certifications, so be prepared to ask for that. Also, get ready to share your vision of the architecture so that your potential partner can prove how they can support you in that endeavour.   
Investigate your vendor's tech skills and stack
Your vendor should be well-versed in working with public and private clouds and the accompanying operations, so browsing partner networks of AWS, GCP, or Azure can be a great source of candidates. 
Other vital areas of DevOps expertise include containerisation, Infrastructure as Code, DevSecOps, monitoring and logging. Check which tools your potential partner uses and if they can boast any official confirmation of the required skills, for instance, in the form of certificates. 
Check their portfolio of related DevOps projects
DevOps outsourcing companies typically work with a broad range of clients, so chances are that your potential candidate has already tackled projects similar to your needs. Sometimes such companies specialise in particular industries or types of implementation, for instance, for e-commerce or Adtech. Always ask for relevant case studies, and evaluate how they have managed the challenge.  
Check their references and reviews
The publicly available software review platforms – Clutch.co and The Manifest – are great places to find and perform an initial check of potential DevOps partners. They feature not only information provided by the vendors but also independently conducted customer reviews.
Such platforms aren't, of course, free from marketing and different forms of paid publicity. However, they can provide valuable initial information on your partner's skills and experience. 
Over to you
By outsourcing DevOps services, you can tap into a wider pool of tech talent and accelerate your delivery. 
However, finding a reliable partner is no piece of cake – so make sure you take the time to review their skills and experience thoroughly. This will help your outsourcing process go smoothly. 
The success of DevOps outsourcing depends not only on your partner's knowledge and skills but also on your team's ability to open up to external specialists. Of course, that's easier when you can trust their expertise. 
At Tenesys, we are members of the AWS, Azure, and GCP partner networks, and our experience has been reviewed multiple times on Clutch.co and the Manifest. Feel welcome to check that out and drop us a line if you think we could be of help in your next project.